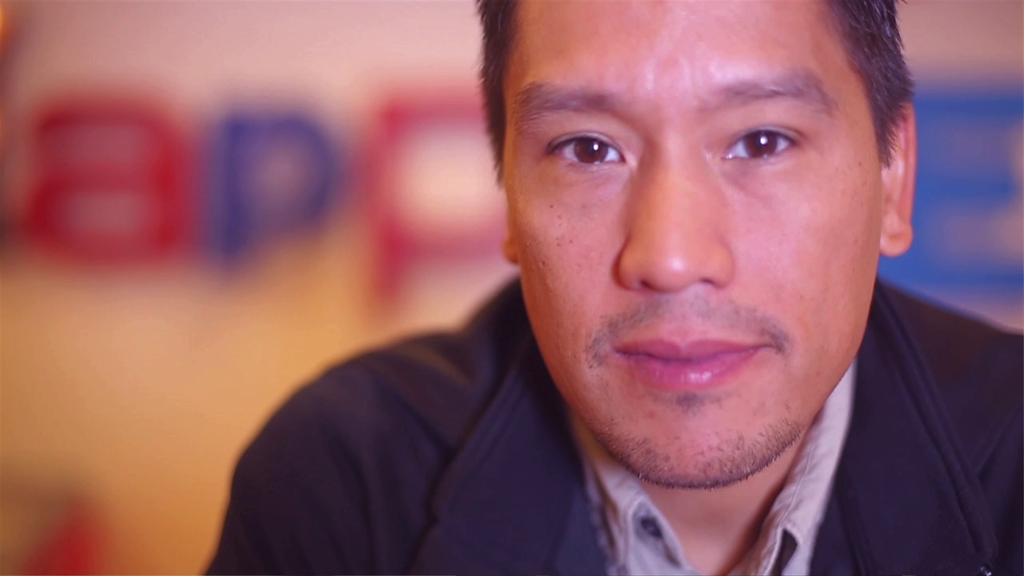 Click image to play video
Client: Ontario Science Centre
Project: Awards video
A true entrepreneur and innovator, Bruce Poon Tip founded G Adventures in 1990 to deliver authentic experiences for travellers who craved adventures beyond all-inclusive resorts. Under his leadership, G Adventures has carved a reputation as a pioneering world leader in adventure travel with an unyielding dedication to sustainable tourism and community development initiatives. Passionate about sustainability and philanthropy, Bruce is an authority on social entrepreneurship, corporate social and environmental responsibility, and leading with service and innovation.
In 2003, Bruce founded the Planeterra Foundation, a non-profit organization that helps empower local people to develop their communities, conserve their environment, and provide supportive solutions to local problems. In recognition of his dedication to ethical business practices and responsible travel, he received the Ethics In Action Award, World Savers Award by Condé Nast Traveler magazine and the Travel + Leisure Global Vision Leadership Award for voluntourism. In addition to receiving an award as one of Canada's Top 40 Under 40, Bruce has been recognized as one of Canada's 100 Leaders of Tomorrow and has been twice honoured as the Ernst & Young Entrepreneur of the Year.
In addition, Bruce was awarded the Excellence in Corporate Responsibility (ECR) Award, was inducted into the Social Venture Network Hall of Fame in 2012, and received the Queen Elizabeth II's Diamond Jubilee Award in 2013. He was also honoured with a Humanitarian Award by the Government of Tanzania and featured in Profit Magazine as one of the Top 10 Entrepreneurs in Canada of the last 25 years.
Bruce's first book, Looptail: How One Company Changed the World by Reinventing Business is available at all book retailers. Visit looptail.com to get in the loop.